Rewriting The Sportsbook is SBK's mission. We do that by giving you the best odds in the market and moving away from the old-school bookmaker mentality of 'the customer always loses'.
So what are you waiting for? Creating an account with SBK is easy, just follow the below steps.
Step 1: Phone verification (to access the app and see our odds)
If you are a new SBK user wanting to access the app, you can get started by verifying your phone number (see image below).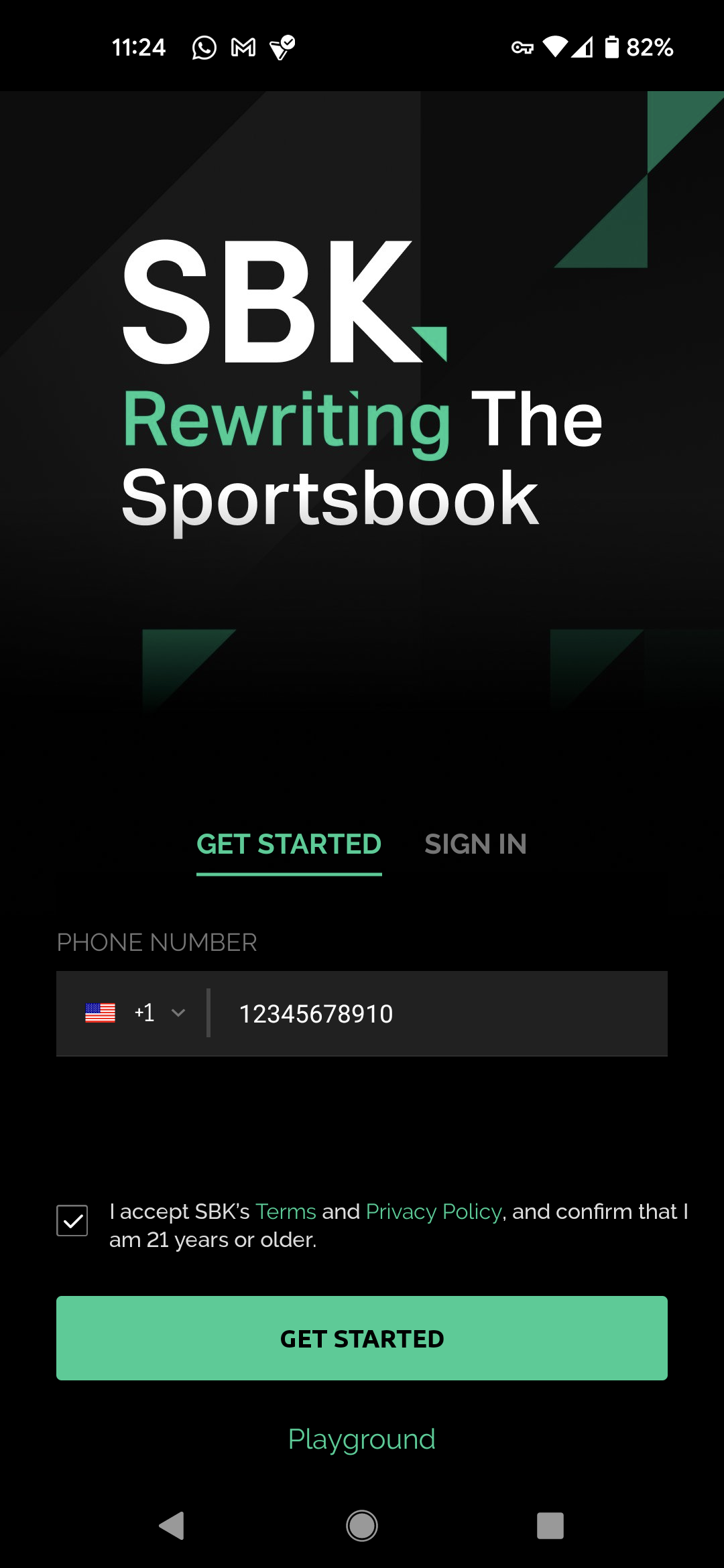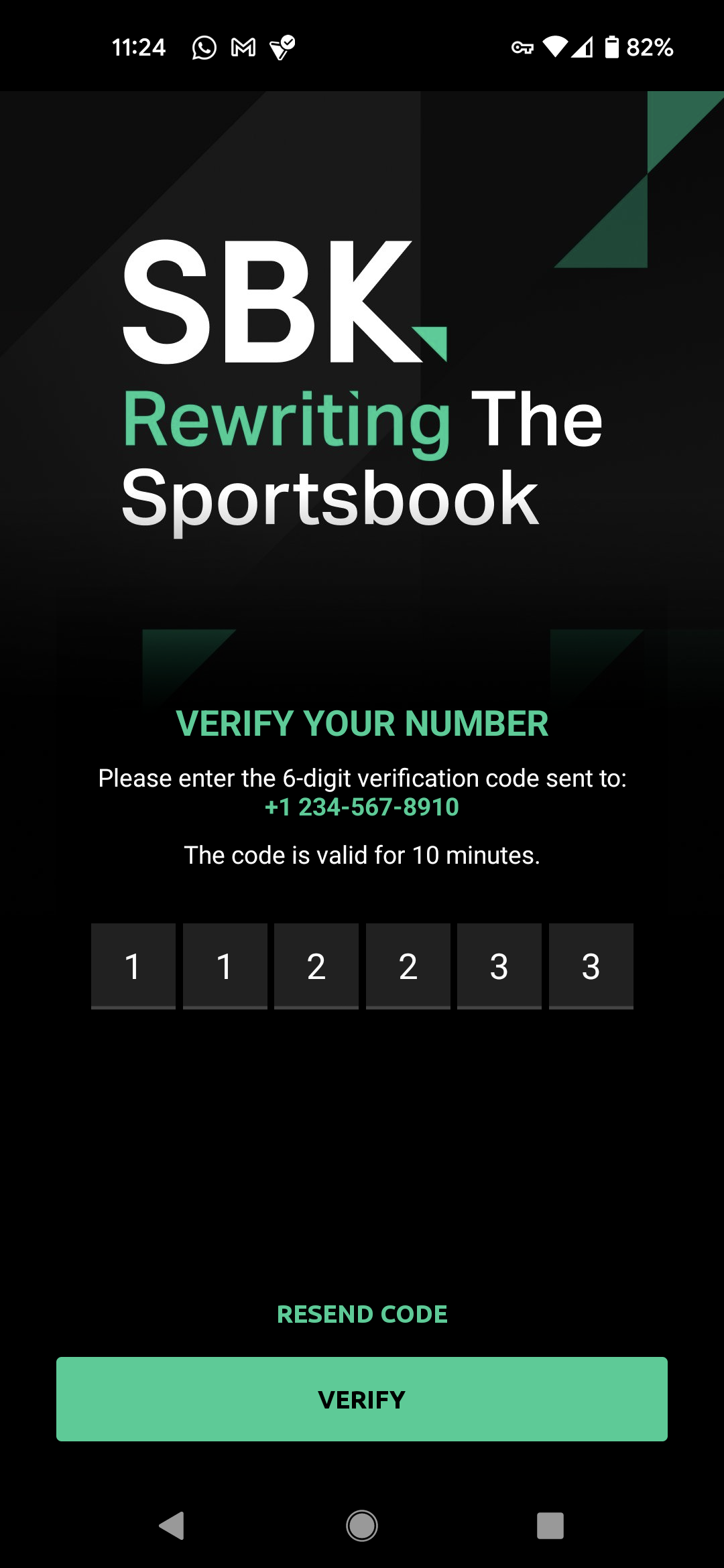 Now you can choose to either complete your full account sign-up or browse the events and odds on SBK.
Note: You'll need to complete Step 2 before you can deposit and bet.
Having issues with phone verification?
If you are having any trouble you can find further advice here.
Step 2: Account Creation (so you can place bets)
Now that there's no doubt in your mind that SBK is your new favorite sportsbook, you can complete your account sign-up.
Simply tap the orange banner, like the one shown in the image below, and follow the instructions.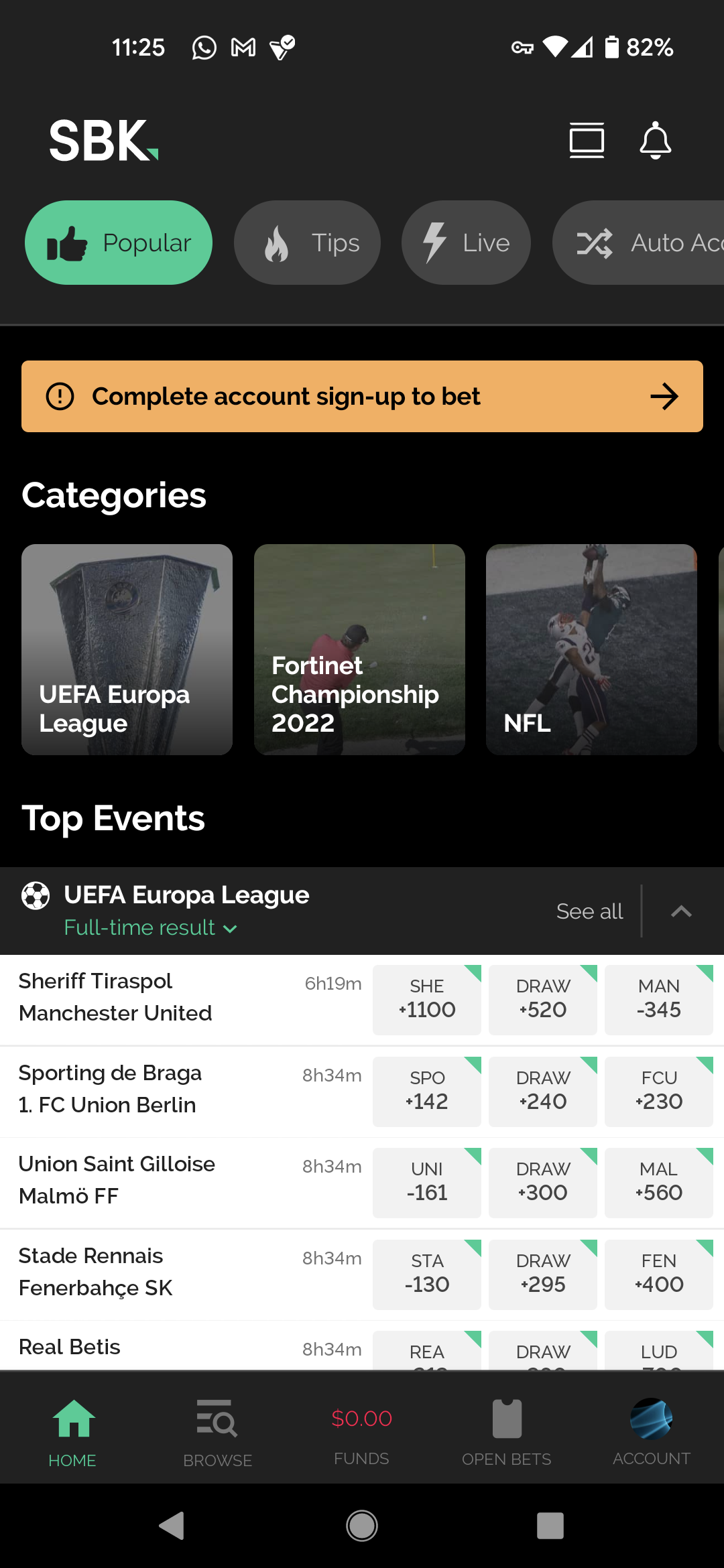 Once you've tapped the banner, you'll have to do the following:
Insert your email address and enter a password (make sure to remember or note down these details, as you'll need them to sign in to your new account)

Enter some information like your name, date of birth, address and SSN (we have to ask for this due to regulation and to enhance your security!)