SBK allows you to combine multiple selections from our sports events into a single bet.
Here are some key things to note about multiples on SBK:
You can choose to buy the multiple at the price shown in the multiples bet slip
You can have up to 10 selections in a multiple
You cannot combine more than one selection from the same single event/match
You cannot include selections from ante-post horse racing markets or long-running, outright markets (e.g. title winner)
How to place a multiple bet on SBK
Simply add the selections to your bet slip. From your bet slip, you can choose to add or remove selections from the multiple by using the toggle on each selection.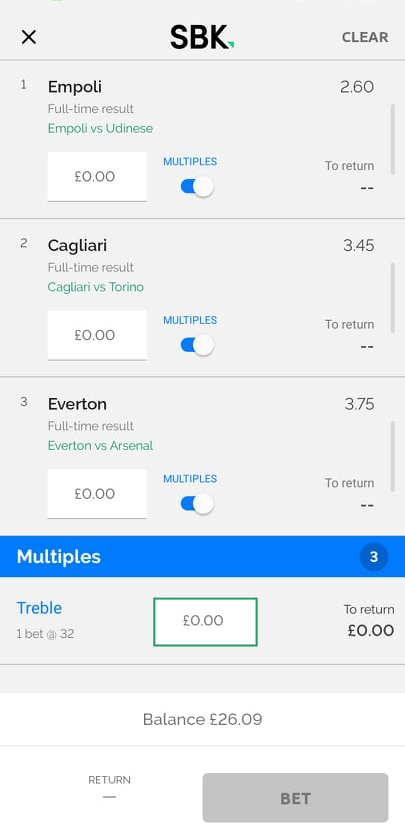 You will then need to simply enter your stake in the highlighted box shown above and place the bet.
When placing a multiple, all sections will need to win in order for you to win your bet.
The price of the multiple is formed from the original odds but is not an exact accumulation.
Note: If a selection within a multiple is voided, the bet will remain active. However, the odds will be reduced to account for the fact that there is one less active selection.