Once a token is added to your promotional balance you'll be able to use this when placing a bet. When opening the bet slip if you have sufficient promo balance available you'll see the yellow promo square to the right of the stake box. Clicking on this will pull up a screen which enables you to apply your token as a free bet: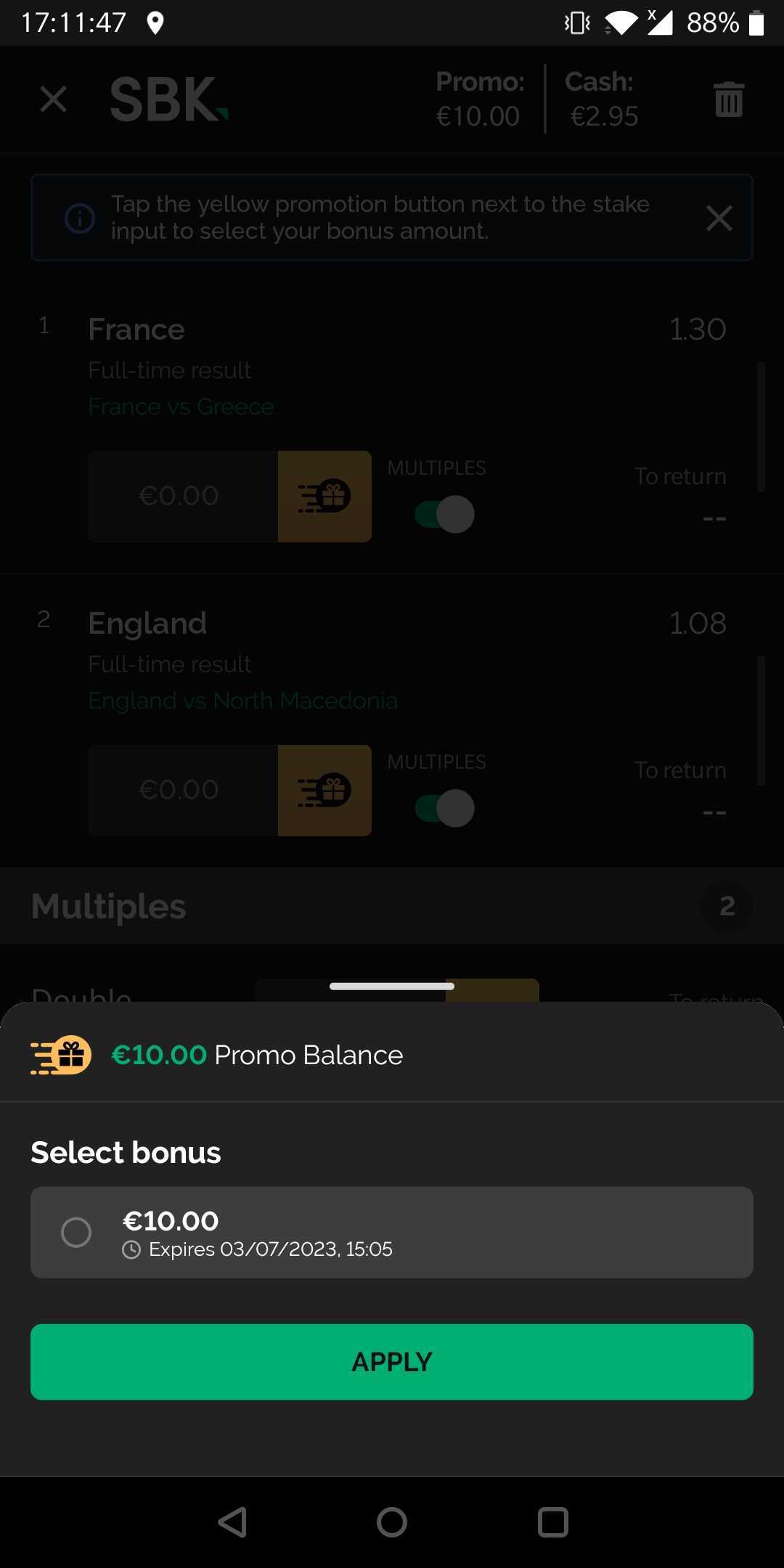 After applying this, the stake box will turn yellow and show the value of the token selected and the bet can then be placed as normal. After placing a free bet using your token this will be marked with the yellow promos icon on both your transaction history and open bets.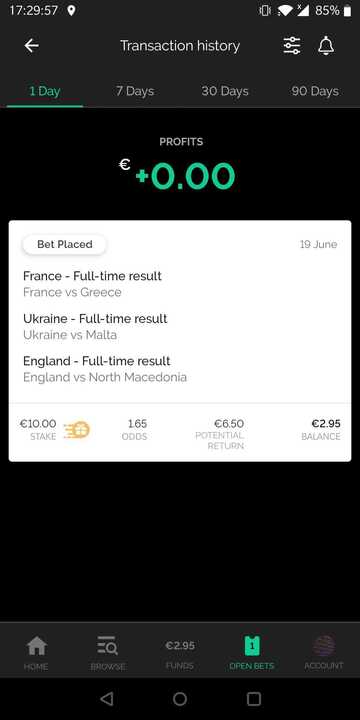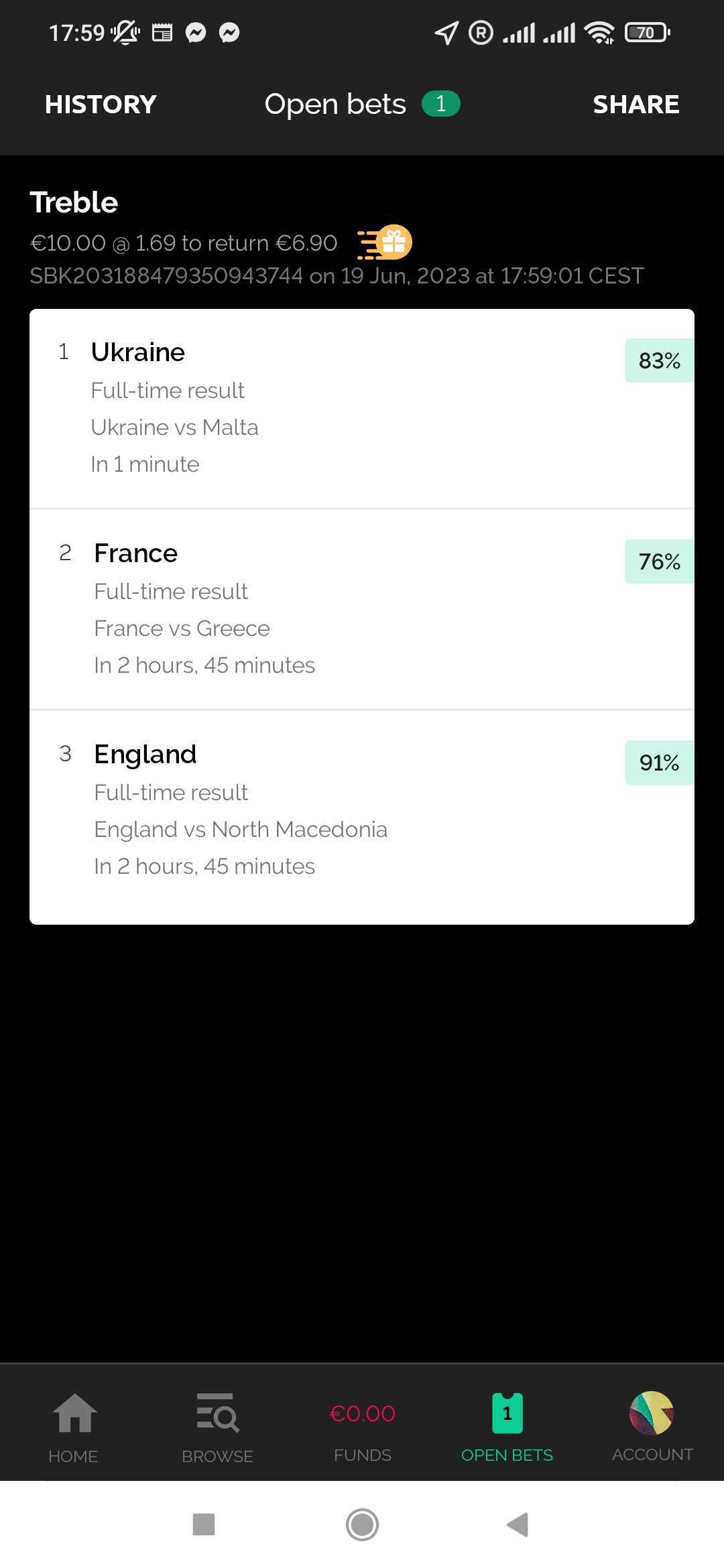 Certain tokens can also be restricted to certain sports or to be placed only on multiples.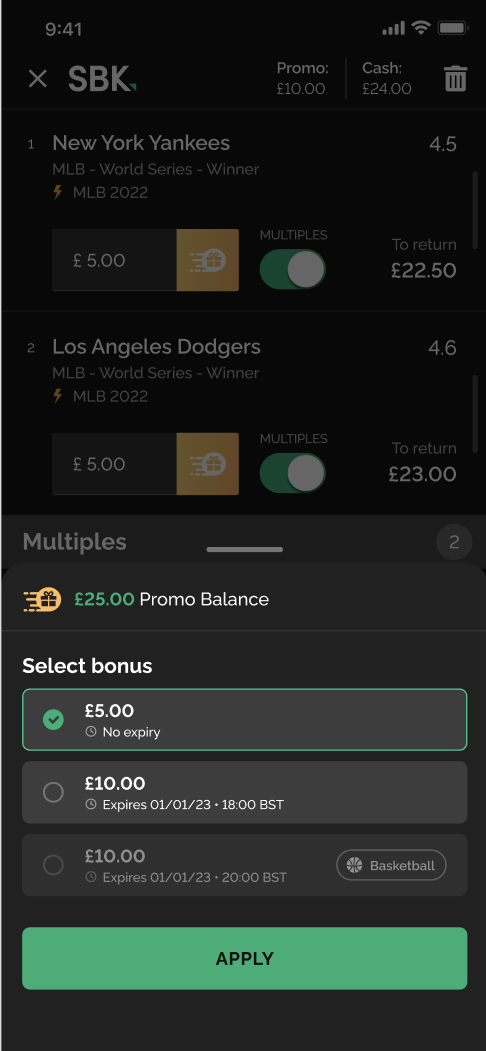 Please note that the stake of the token is not returned for any winning bets using these tokens and you cannot cash out a token. For further common questions or queries about tokens and the promo balance please see our FAQ.