You can change the format in which odds are displayed on SBK.
There are four odds formats to choose from:
Decimal
Percentage
American
Fractional
To change the odds format click on the Account button in the bottom right and then click on the Preferences option.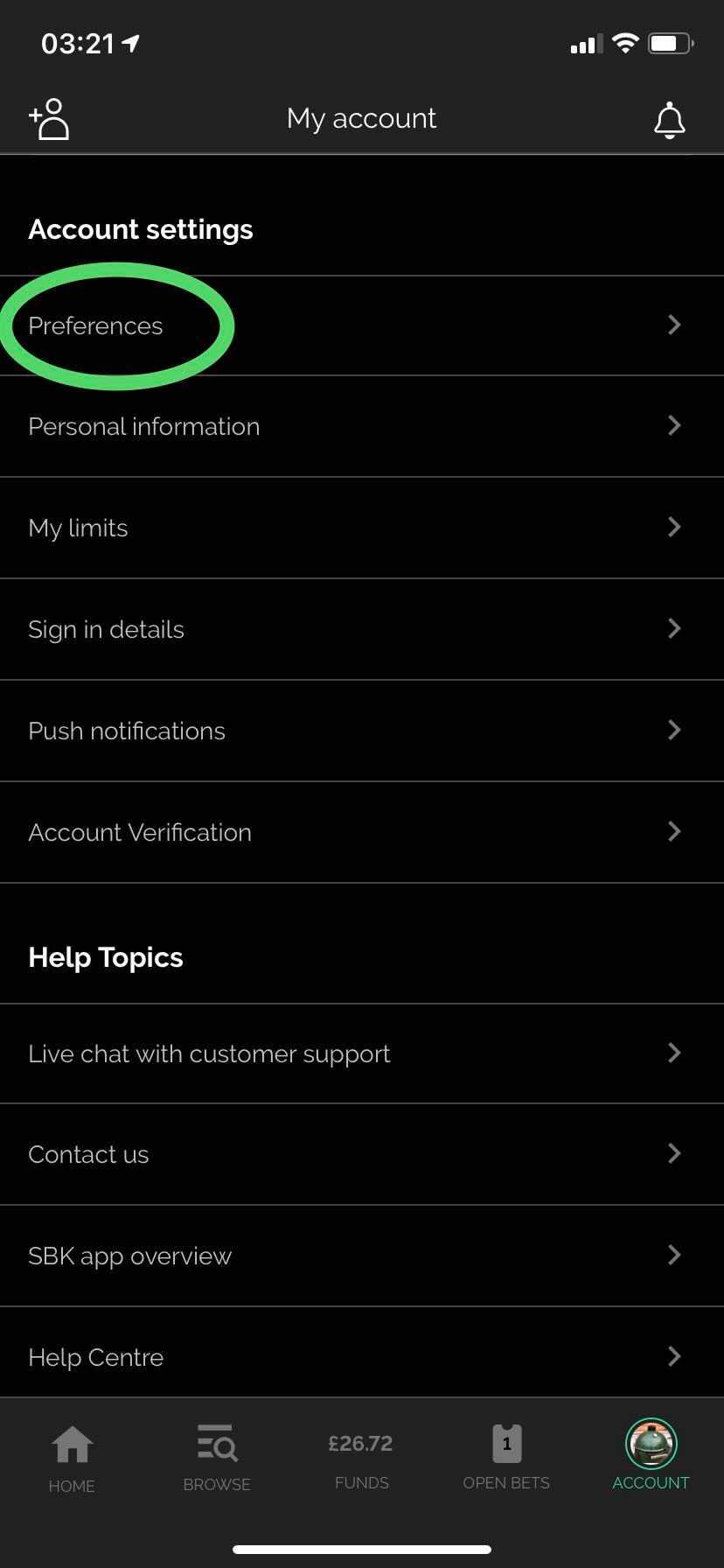 Note: When choosing Fractional Odds, displayed odds and your calculated return may differ slightly because returns are calculated using a raw number. Fractions odds are simplified for your convenience.